Land at Low Cairndoon

, Whithorn, Newton Stewart

Total price: £360,000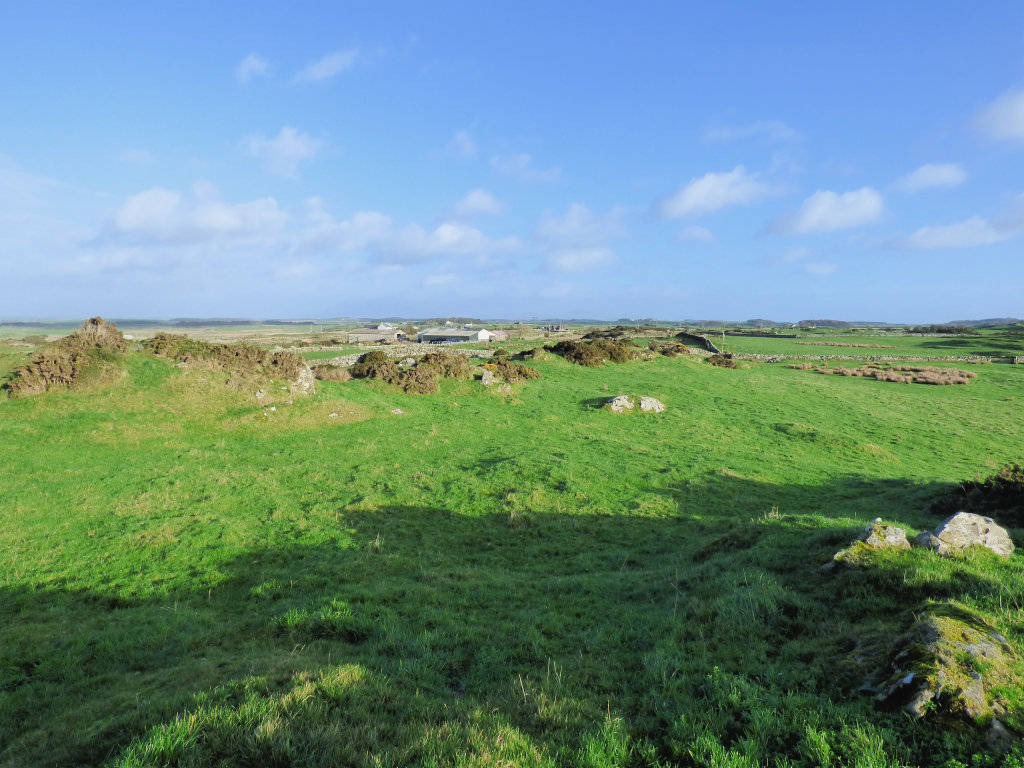 For sale as whole or in 2 lots.
Land extending to 83.6 acres in total
Range of modern portal framed sheds suitable for inwintering, fodder storage and handling purposes
Available for sale either as a whole or in two lots
Low Cairndoon is located approximately 4 miles from Whithorn in the Machars district of Wigtownshire, Southwest Scotland.
Run as a small holding, for both sheep and beef cattle, it provides an excellent opportunity for a start-up small scale livestock enterprise or as an extension to an existing business.
Access
Access is available directly off the A747 Port William to Whithorn Road. Please see location plan attached.
Services
Mains water is available in both lots. There is also an electricity connection to the buildings in Lot 1.
Access Servitude
Access to Lot 1 is by way of a shared road with the proprietor of Low Cairndoon Farm. It is understood that maintenance of the road is as according to user.
IACS and Basic Payment System
The land is registered for IACS purposes and it is understood that a Single Application Form was submitted with respect to the farming year of 2018.
Any Basic Payment relating to the SAF submitted by the 15th May 2018 will remain with the vendor.
There is the possibility of Entitlements being available to the purchaser by way of separate negotiation.
Land Areas
Lot 1
Counter
Land Parcel Identifier
Area (has)
2
NX/38869/38978
3.83
4
NX/38951/38910
3.64
5
NX/39020/38760
4.31
6
NX/39080/38914
1.02
8
NX/39193/38929
4.13 (1.37has is Rough Grazing
Total - 16.93has (41.8 acres)
Lot 2
Counter
Land Parcel Identifier
Area (has)
1
NX/38721/39459
1.17 (Woodland
3
NX/38944/39582
9.59
7
NX/39109/39403
6.15
Total - 16.91has (41.8 acres)
In both Lots 1 and 2 the land is mainly of mixed permanent pasture with some areas of rough grazing. In field No.7 of Lot 2 it is possible to cut most of this ground for silage. Some of field 8 can also be cut for silage.
Sportings
The sportings are currently in hand and unlet. There is a small duck flighting pond in field No.4 and an area of woodland in field 3.
Viewing
The property can be viewed at any reasonable time during the daylight hours. All interested parties are asked to notify the Selling Agents of their intention to view.
Date of Entry
Early entry can be arranged subject to agreement.
Asking Price
Lot 1 - £207,500
Lot 2 - £152,500
The Whole - £ 360,000

Closing Date
A Closing Date may be set for the receipt of Offers. Please notify your interest in writing to ensure you are contacted regarding the setting of a Closing Date. If a Closing Date is set, the vendor is not obliged to accept the highest nor indeed any Offer.
Offers
All Offers should be submitted in Scottish Legal Form to the sole Selling Agents.
Particulars
These particulars were prepared on the 28th November 2018 and have been carefully compiled and are believed to be correct. Any error or omission however shall not annul the sale nor in any event give grounds for action at Law. Where dimensions are shown, these are approximately only.
Extending in total to 41.8 acres (16.93has) this Lot consists of a small steading and grazings arranged in 5 separate enclosures. Field boundaries are mainly of dry stone dyke. Lot 1 is outlined in red on the Sale Plan.
The steading consists of the following buildings;
Cattle Shed (9.94m x 17.78m) 3 bay steel portal framed shed with cement fibre roofing, blockwork walls and space boarding above. Raised central feed passage with feed barriers. Sheeted doors. Open sided to the North.
Cattle Shed (23.68m x 8.85m) 4 bay steel portal framed shed with blockwork walls, box profile roofing and side cladding. Concrete floor and feed barrier to front. Feed storage room located within end bay.
Cattle Shed (17.89m x 7.40m) 3 bay mono pitch lean-to with cement fibre roof and Ventair side cladding. Double gates to open end and concrete floored.
Concreted yard area with handling race and crush.
Extending to 41.8 acres (16.91has) with access directly off the public road this Lot consists of 2 enclosures, one of which is suitable for cutting. There is also a small area of woodland. Lot 2 is outlined in blue on the Sale Plan. There is a single building on this Lot, as follows;
General Purpose Shed (23.92m x 11.58m) 4 bay steel portal framed shed with cement fibre roof, concrete panelled walls on 3 sides and space boarding above. Hard core flooring. Cantilevered roof to front.